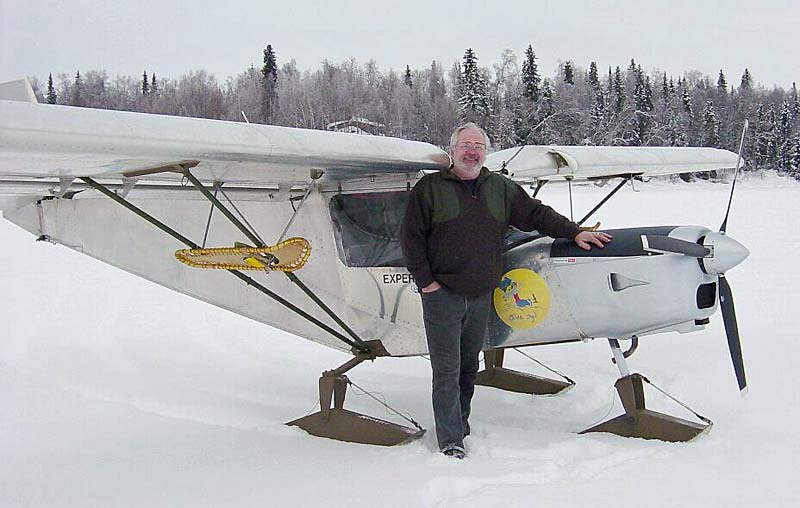 Big Lake is 65 miles toward Mount McKinley (Denali National Park) from Anchorage and Johnson Creek is about 80 miles closer to Mt. McKinley.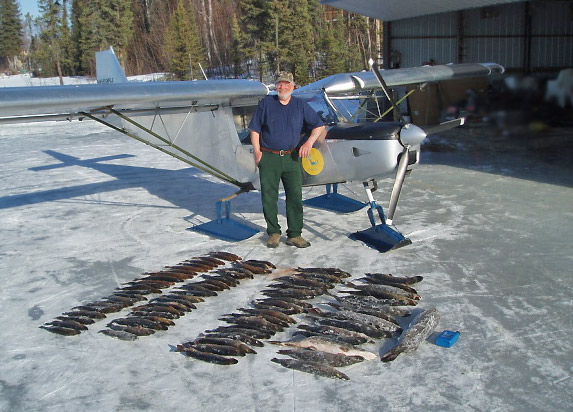 My plane was built from a kit purchased from the Zenith Aircraft factory in Mexico, Missouri.
From start to finish it took me over 1,000 hours, but I spent a lot of extra time on the construction of skis, a custom baggage door, a survival gear box under dash, ejectable top hinged bowed doors, and more. I also installed larger wing tanks (which are now standard in the kit) and built both wings with one broken arm (and some additional help). This is a "EAA Centennial Homebuilt" and after a 1-1/2 hour FAA Inspection, it passed without a change. 
I'm flying every chance I get and now have more than 100 hours on the plane in 10 months. It's on Zenair 1150 floats in the summer and skis in the winter.
I custom-built the skis from plans with UHMW bottoms, reinforcements and heavier axles and rigging. 
Part of the construction time was from working with ROTAX Austria to get approval to slightly modify the tuned air intake, to fit on the 701, and I believe it was the first 100-hp. Rotax 912S to use it.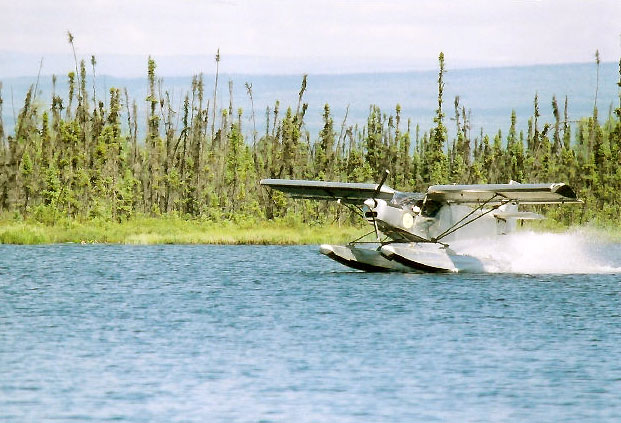 The plane flies unbelievably well. The shortest take off on skis, with no wind, pilot only, was 25 feet. The slowest landing I've made on floats was 28 miles per hour, the shortest landing and take off (at gross) on floats, was 400 feet. The plane will land itself, skis, floats, wheels, it doesn't make any difference. 
Anyone wanting to know more can contact me. 
Bob Jones
Tel. (907) 892-7369
bobnpat @ mtaonline . net